The controversy over the accusations to Blizzard for sexual harassment continues, and the following news is related to this cowboy
Well, I don't think I need to summarize everything that has been going on with Blizzard lately, right? It has been very mediatic, it has become a trending topic on Twitter several times in recent weeks, there has been a lot of talk on Twitter about it, and even the cancellation of Overwatch 2, and the dissolution of the company, has been rumored , something that, for very bad that it was what had happened in there, it would still be something very strange in a company with so much history behind it.
Well, it was clear that the controversy was not going to stop, although now we are not going to talk about the company itself, but about, precisely, Overwatch, one of its star games. And more specifically still of one of his characters, McCree, the famous cowboy. As some of you may have assumed, taking into account the past, yes, they are going to change the name.
McCree's name change from Overwatch
Already at the end of July, a petition began on the part of the fans of Overwatch in which they asked that McCree's name be changed. The reason? Well, it was based on a former Blizzard employee of the same name who left the company also due to accusations of sexual harassment. Finally, today the official Twitter account of the game has announced the following:
They're going to change McCree's name ❗️
The reason is so that it better represents what Overwatch really is ✅
They were going to launch a story arc in September with new story and more content, and McCree was participating, but this has finally been delayed ❌
They have promised that they will not make more game content based on something real, as has happened with the name of this character to avoid situations like this ✅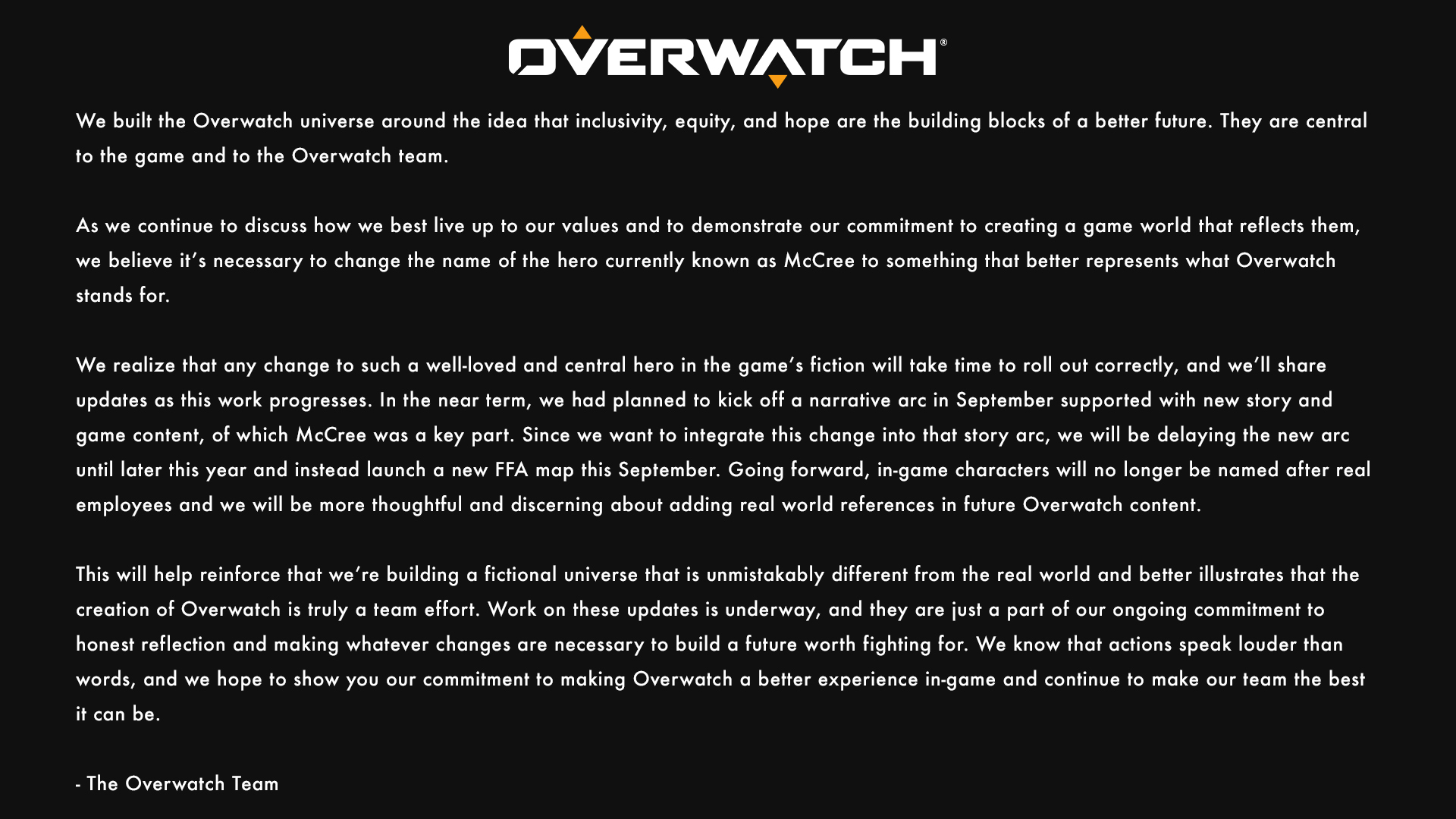 What do you think of the decision that the Overwatch team has made ? I think it was quite successful, especially since the community has been very united when it comes to asking for the name to be changed. Changing the name of a character in a game that has been on the market for years is not an easy decision and many players would be shocked, but they have decided to do it and I think they have done well. What do you think?
instagram likes kaufen