When playing MMORPG New World on EVGA GeForce RTX 3090 video cards, it is not the GPU that can fail, but the fan controller. The journalist and insider Igor Vallosek writes about this, having talked with the injured players and studied the situation.
In the worst case, Vallosek says, the controller chip burns out completely. On the board, it might look like this.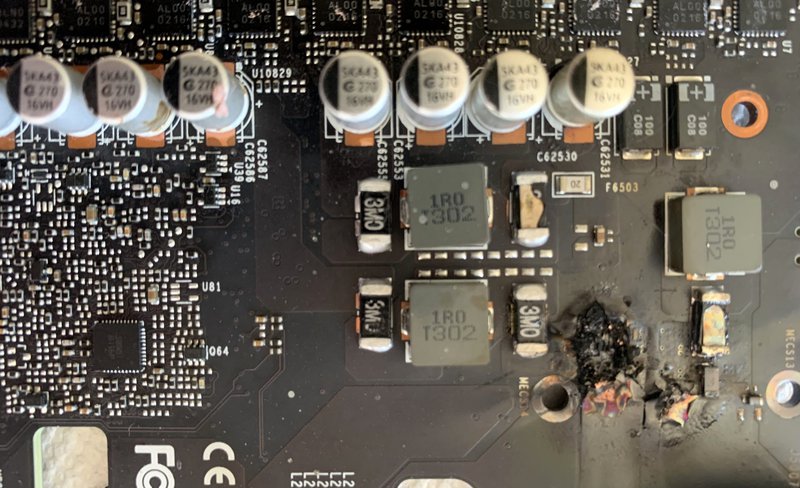 Remarkably, Nvidia does not require manufacturers to install such controllers. This solution, Vallosek writes, could have been used in the days of the GeForce GTX 1080, but is now considered outdated: sensors built into the GPU measure temperature much faster and more accurately.
So far, it has not been possible to find out what exactly is happening with the controller and why it fails in New World. However, Nvidia, according to Vallosek's sources, is interested in the issue and is asking partners if the same solutions are used in other video cards.
Some sources claim that there are problems in New World with other video cards as well. During his own tests, Vallosek was unable to confirm this information, the game developers themselves are sure that the problem is in the video cards, and not in the New World code.